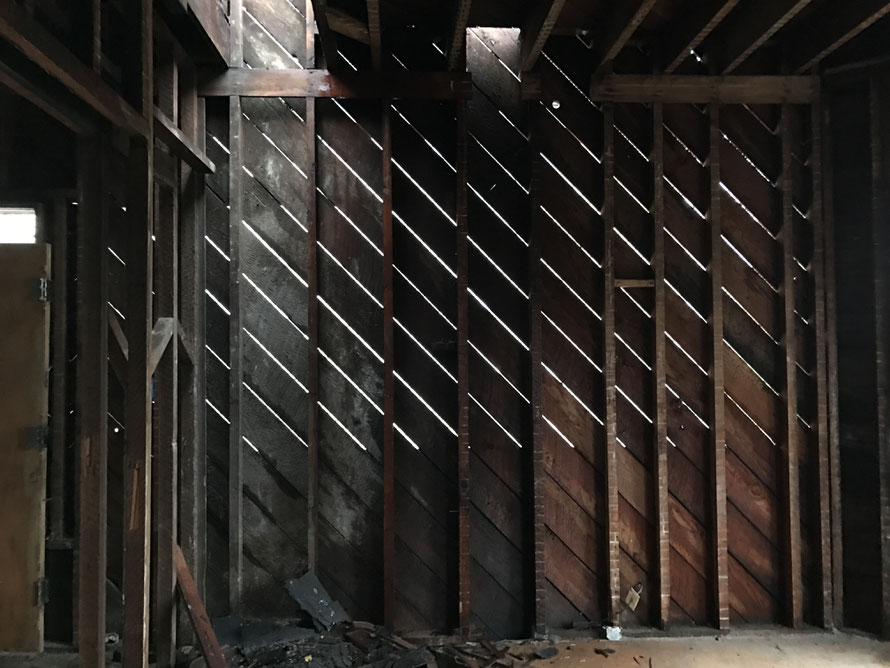 The way we demolish homes doesn't make sense. It creates a huge, tangled mess. From what was a carefully constructed collection of assemblies and layers of materials, is left a pile of shrapnel. Demolition is a bomb.
The images below show how in demolition, you go from a house to a pile of shrapnel. Also shown are the only tools needed. This takes about 1/2 an hour.
In deconstruction, the assemblies are taken apart. The layers are peeled off. Then the materials are reorganized. This not only allows for better organization, it also allows for the separation of all the materials. In demolition, wood is mingled with metal, plaster, plastic, everything. The nature of dismantling allows for real time material separation.
Deconstruction is the physical reconstitution of a house. It's an altering of its existence, not an end. Who knows where all of these pieces of material will end up.
The house is decomposing.