Layers & Assemblies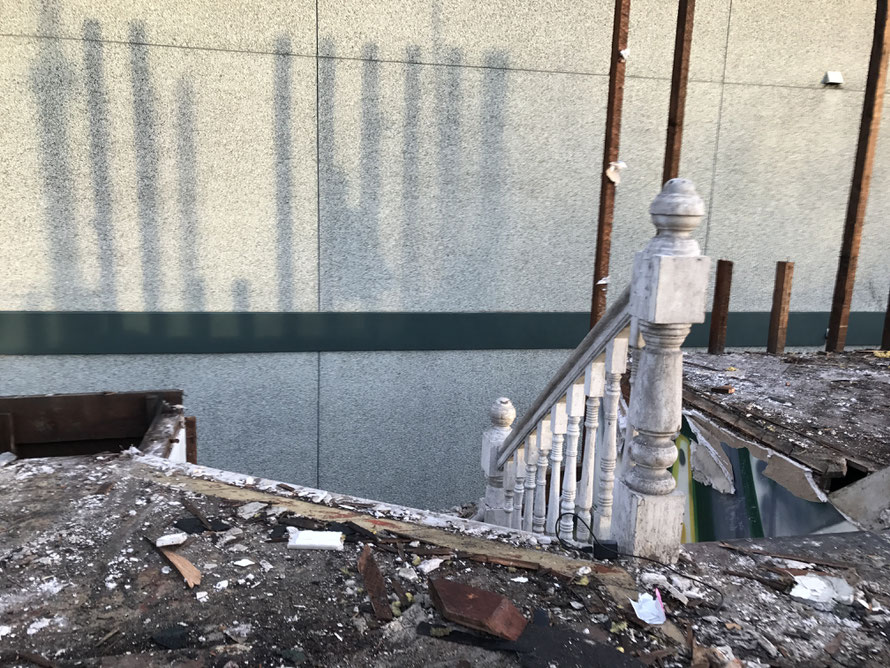 Floors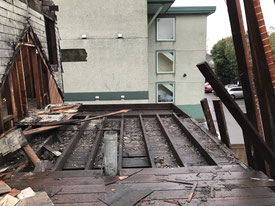 Most homes use regular joists and rafters, newer homes may have TJI's, trusses, or other kinds of composite products.
On top of the joists are tongue and groove decking used as a subfloor (now we use plywood) and then the wood floor on top. In old homes we usually find linoleum or some other floor finish on top of the original wood.
On the ceiling below, decking is found, another bountiful source of wood. Now we would simply put drywall.
Walls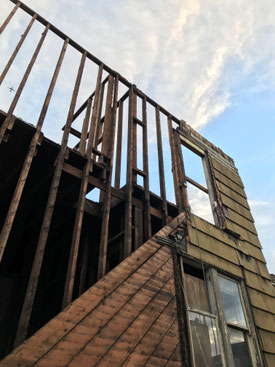 Walls consist of studs, plaster and lathe, in this case (which was removed prior to the deconstruction), and on the outside are these beautiful 1x6 diagonal planks. Now we use drywall on the inside and plywood, or OSB, on the outside.
For exterior siding, we have three layers. The original cedar shakes, another kind of cedar shake, and then wooden horizontal siding.
In old homes we used solid wood to construct all the structural and finish items, inside we used plaster laid over small strips of wood.
People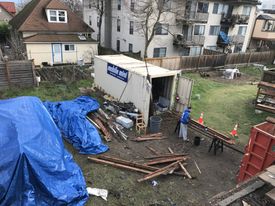 Of course, it takes an assembly of people to do all of the work. 
The construction of 1 average single family home will employ 25 or more labor positions at different times for up to a year. Plus, there are accountants, bookkeepers, banking employees, consultants, and city of Seattle land use planners and inspectors, all playing a role.
No matter how nice or expensive your materials are, only with good, talented people who care, will a home be built, or unbuilt, well.