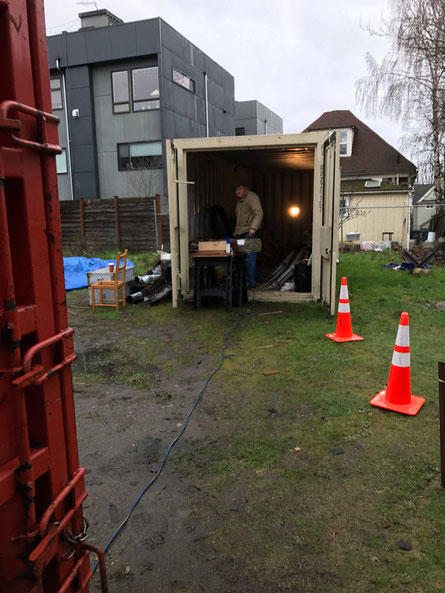 Our goal was to do all the work on site, then move it to another site where we would use it.
We got a 20' container thinking that would be enough storage; it wasn't.
Long term goals are to limit the transportation required to salvage the material. And to do as much work on site, in a process we call "livemilling."
We also want to involve the neighborhood. Encourage people to ask what we are doing, how, and why. And make material available for them, too.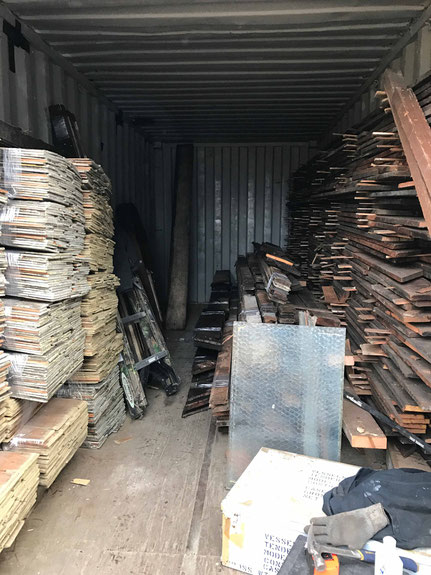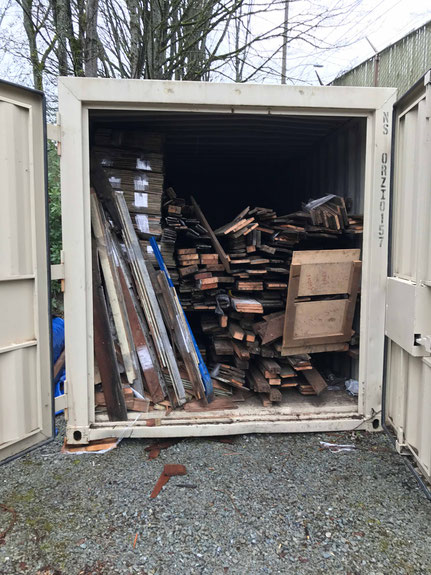 Left is just the roof. The image to the right is it full and moved to the other job site. It was also heavy.