It took a long time to research this home. It was a lot more difficult than we thought. It also turns out that people moved a lot. I thought a family would have lived in this house for generations, instead I discovered the original owners may not have lived there more than 3-5 years.
With the help of the City of Seattle Microfilm Library, King County Archives, Puget Sound Archives, & the Seattle Public Library, we were able to piece together a history. Below is the earliest picture we could find.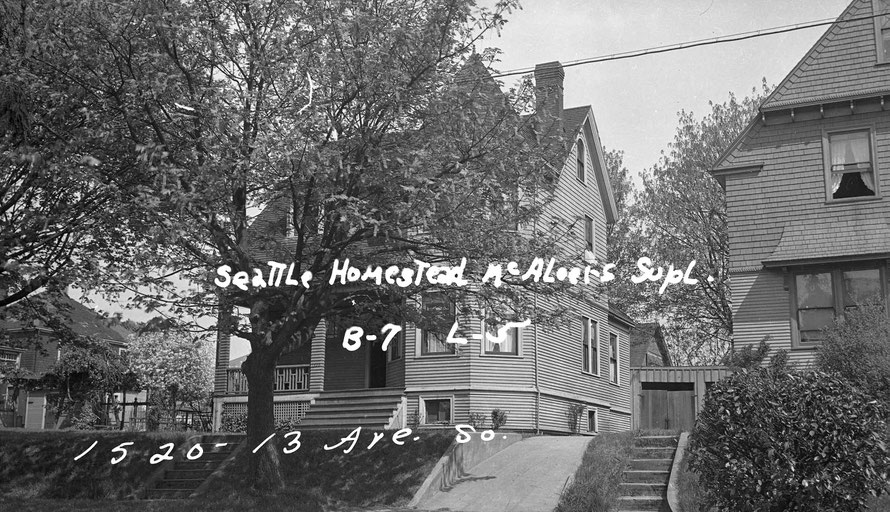 It turns out the house was actually built in 1893 (not 1908 like the King County Assessor's Office stated). It was one of the first few houses in Beacon Hill. It was built before the road was graded. At this point, in 1890, Beacon Hill was a suburb to Seattle. The population was about 43,000; by 1900 it was 80,000; in 1910, 210,000.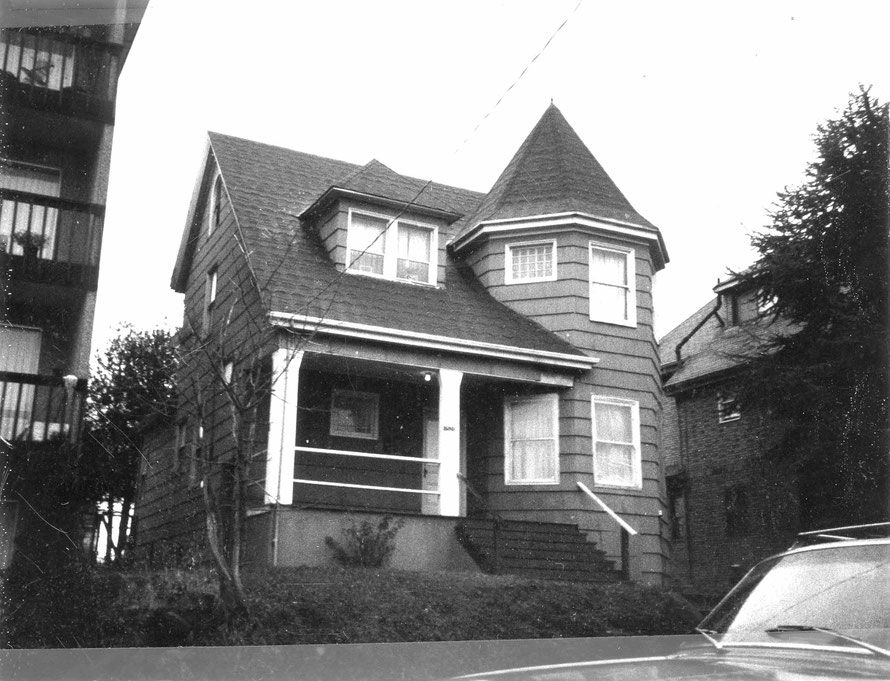 By comparing Sanford Fire Insurance Maps and Baist's Real Estate Atlas of Surveys; we discovered that it was older than we thought.
Also, there was a financial panic in 1893, which may explain why there were a few homes like this built in this area of Beacon Hill, and then there was a pause until the early 1900's.
In the Permit history below, you can see that it was converted into a triplex in 1957. Which was it's final use in 2016.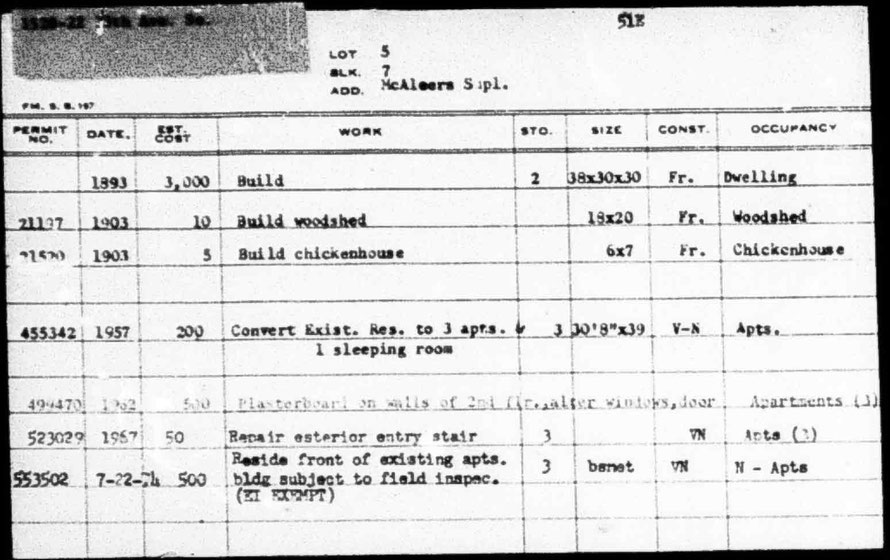 We found out the builder, where the trees may have come from, but it wasn't until we went to the Puget Sound Archives and looked at the Tax Assessment Rolls that we were able to find a name: David Bruce, superintendent of the Union Trunk Line.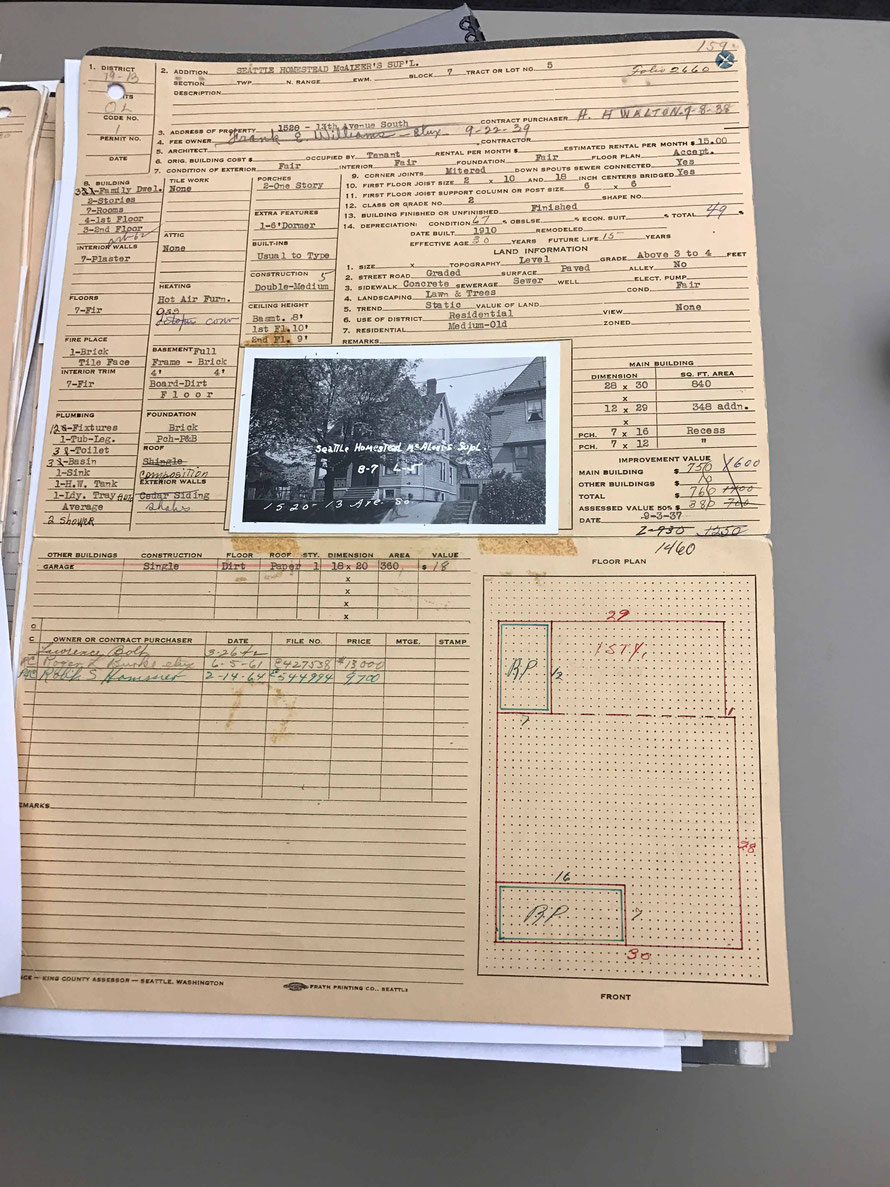 I wasn't able to verify for certain that this is the same David Bruce, but he had several mentions in the Seattle Times. We were able to verify that the David Bruce mentioned here, is the same David Bruce mentioned in other articles in later years, and may be the son of a congress person from Massachusetts.