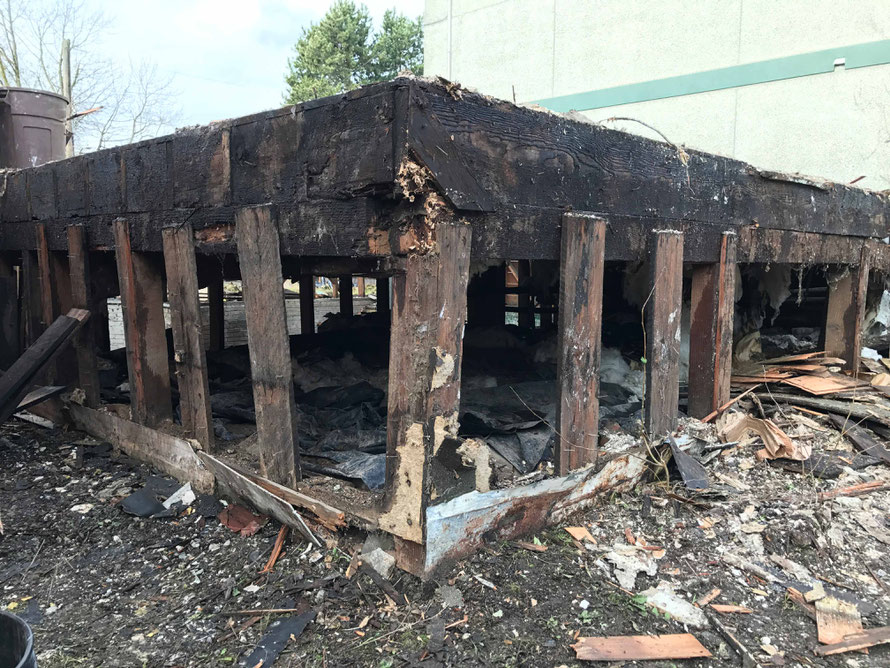 Here you can see the first floor beams and joists.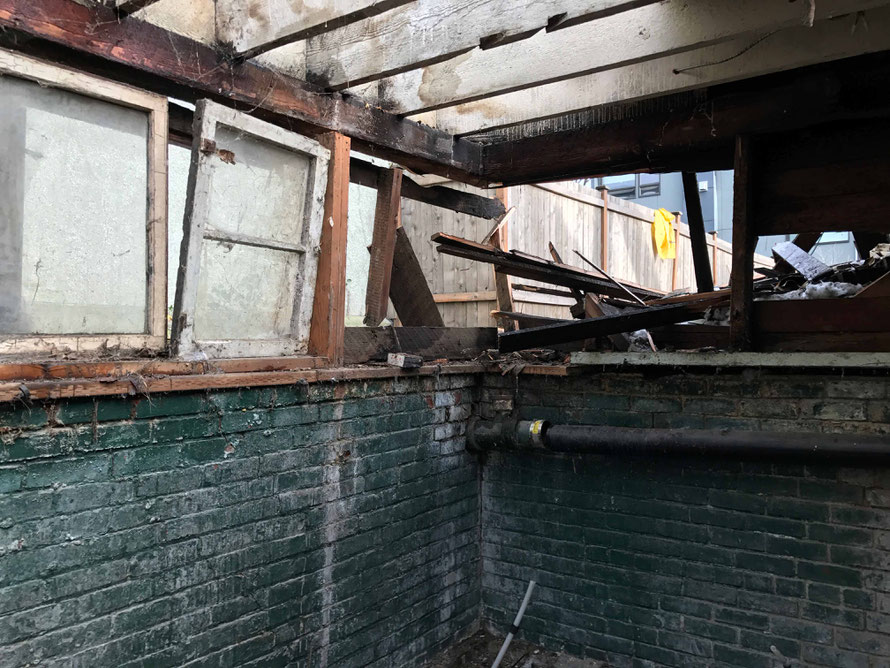 Looking up at the first floor joists from the basement. All the brick will go to a recycling center. Brick is very difficult to salvage, but I have seen great projects using it as walkways and flower boxes.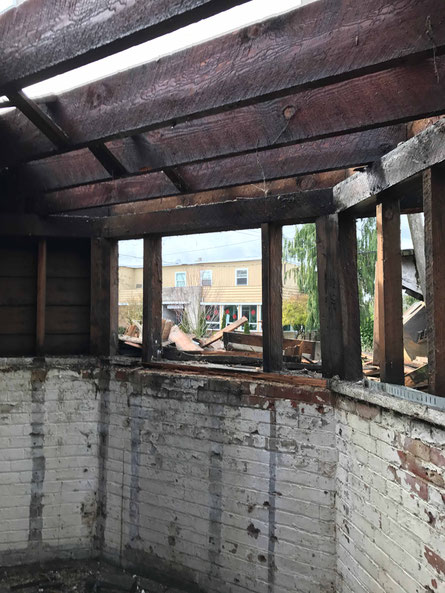 The first floor joists are beautiful. Now we know that the trees were in Tukwila, we can imagine the beauty and size of these trees.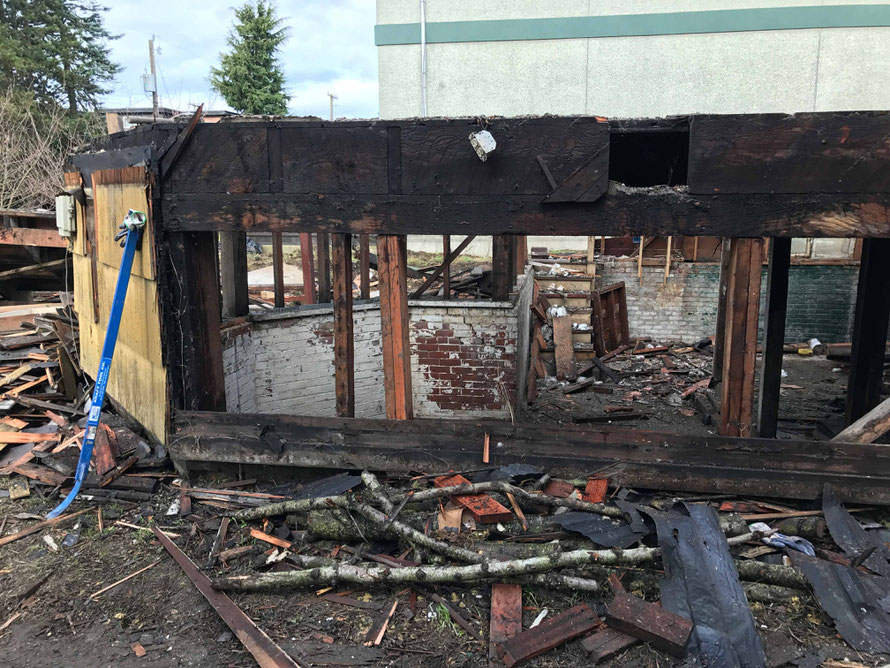 Here is a view of the rim joists at the ends of the floor joists. A very valuable, and fun, tool is leaning to the left.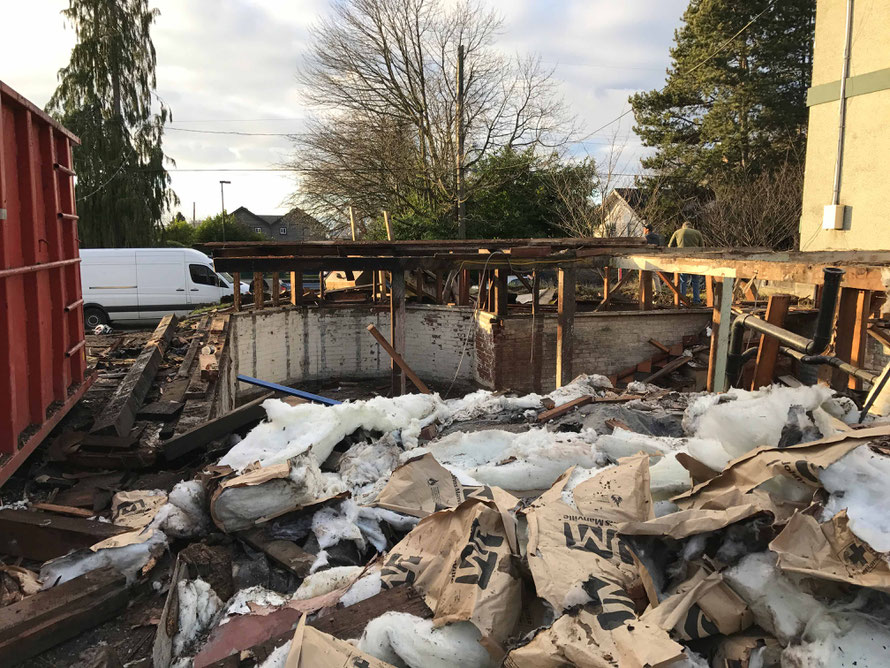 Jim is there to the right, removing the first floor joists. This image is also a reminder of how much non salvageable material there is, like insulation, pipes, and brick.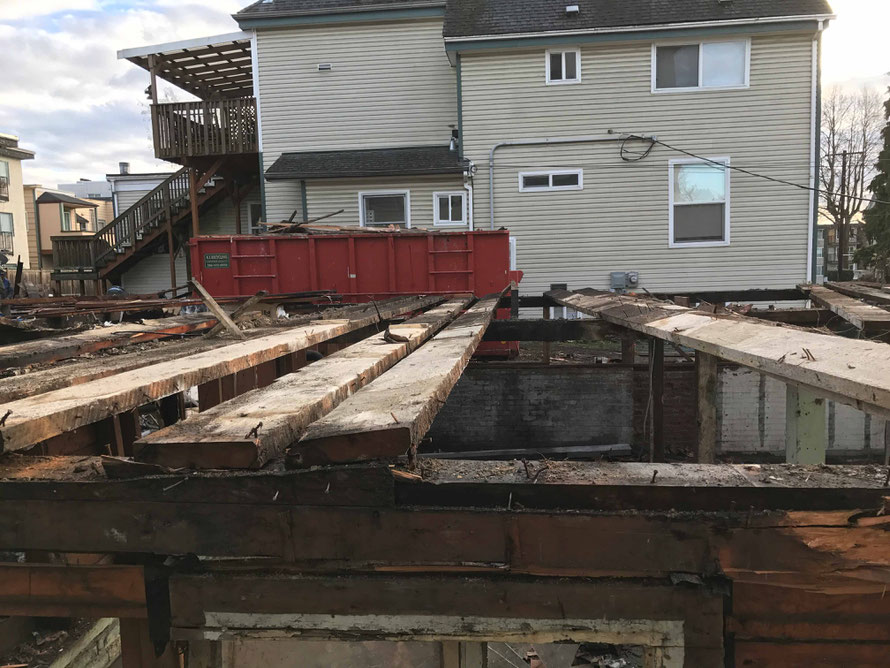 Once the studs were removed, the floor joists were denailed and removed like dominoes.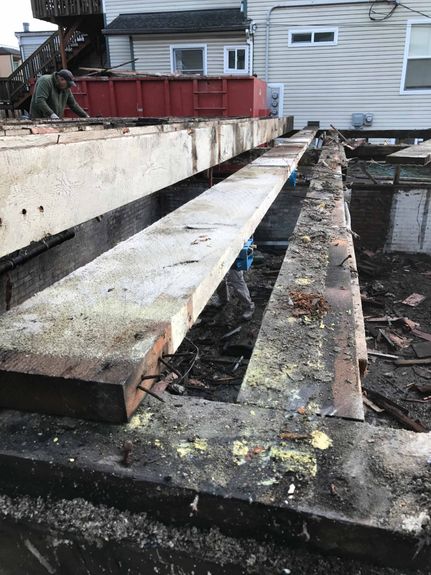 The floor joists are a really valuable material. We made sure to cut them at lengths that would make them useable in a variety of situations (decorative floor joists, beams, etc).